Navigate
Heroin Facts
In addition to the effects of the drug itself, street heroin may have additives that do not readily dissolve and result in clogging the blood vessels that lead to the lungs, liver, kidneys, or brain. This can cause infection or even death of small patches
Heroin also poses special problems because of the transmission of HIV and other diseases that can occur from sharing needles or other injection equipment.
Users often experience nausea and vomiting the first time they take heroin, especially after injecting.
Heroin IV users place themselves at greater risk of contracting the HIV/AIDS virus.
Heroin Overdose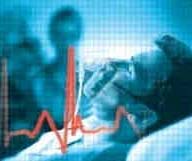 Heroin works on the central nervous system. The abusers heartbeat slows as well as their breathing. They may loose consciousness. Any of these effects can be fatal if the dose is too high. Depending on purity and the user, a lethal dose of heroin may range from 200 to 500mg, but hardened addicts have survived doses of 1800mg and over. However, with street heroin there is no absolutely certain "safe dosage". It depends on tolerance, amount and purity taken. Overdose can occur when a dose taken is greater than that you're used to. A tolerable dose for an addict could be fatal to a first-time user. Tolerance to heroin in particular is quickly acquired. Even occasional weekend users need to take more to get the same effect over time. Tolerance can drop. Some users have overdosed on their 'regular dose', after just a few week's break.
Symptoms of a heroin overdose include but are not limited to:
muscle spasticity
slow and labored breathing
shallow breathing
stopped breathing (sometimes fatal within 2-4 hours)
pinpoint pupils
dry mouth
cold and clammy skin
tongue discoloration
bluish colored fingernails and lips
spasms of the stomach and/or intestinal tract
constipation
weak pulse
low blood pressure
drowsiness
disorientation
coma
delirium
Contact Us
Fill out the form below and a treatment specialist will respond to your request shortly.
News/Information Articles