Navigate
Heroin Facts
Recent studies suggest a shift from injecting to snorting or smoking heroin because of increased purity and the misconception that these forms of use will not lead to addiction.
Heroin accounts for the majority of the illicit opiate abuse in America.
Long-term effects of heroin include: addiction, collapsed veins, abscesses, liver disease, and clogging of blood vessels.
Because heroin abusers do not know the actual strength of the drug or its true contents, they are at risk of overdose or death.
Heroin Side Effects
Heroin is an illegal, highly addictive opiate drug. Its abuse is more widespread than any other opiate. Heroin is processed from morphine, a naturally occurring substance extracted from the seed pod of certain varieties of poppy plants. It is typically sold as a white or brownish powder or as the black sticky substance known on the streets as "black tar heroin."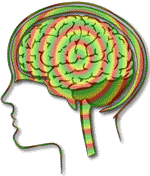 One of the most detrimental side effectst of heroin, is heroin addiction itself. Heroin addiction is a chronic problem, characterized by compulsive drug seeking and use, and by neurochemical and molecular changes in the brain. Heroin also produces profound degrees of tolerance and physical addiction, which are also powerful motivating factors for compulsive use and abuse. As with abusers of any addictive drug, heroin addicts gradually spend more and more time and energy obtaining and using the drug. Once they are addicted, the heroin abusers' primary purpose in life becomes seeking and using heroin. Heroin literally changes their brains.
Short term heroin side effects include but are not limited to:
Rush

Depressed respiration

Clouded mental functioning

Nausea and vomiting

Suppression of pain

Spontaneous abortion
Long term heroin side effects include but are not limited to:
Addiction

Abscesses

Collapsed veins

Bacterial infections

Infection of heart lining and valves
Arthritis and other rheumatologic problems

Infectious diseases, for example, HIV/AIDS and hepatitis B and C
Contact Us
Fill out the form below and a treatment specialist will respond to your request shortly.
News/Information Articles